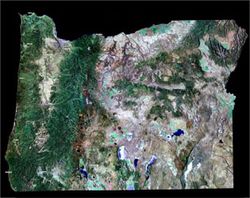 The 9th Circuit Court of Appeals has blocked a request from the National Organization for Marriage (NOM) to halt gay marriages in Oregon, The Oregonian reports:
The action comes in the wake of the May 19 decision by U.S. District Court Judge Michael McShane in Eugene to strike down Oregon's ban on same-sex marriage. Voters in 2004 passed an amendment to the state constitution, Measure 36, defining marriage as between one man and one woman.
Supporters of same-sex marriage applauded Wednesday's decision.
"We're thrilled by the news but not surprised at all," said Jeana Frazzini, executive director of Basic Rights Oregon. "There was never any merit to their proposal and they've been denied now at every turn."
Frazzini read the court's decision and called it "decisive."
NOM can now either appeal its case to the full 9th Circuit (a three judge panel issued today's decision) or the U.S. Supreme Court. The Court previously denied a request from NOM to get involved in the case back in June. Should NOM appeal to the Supreme Court, the justices would have another chance to intervene. 
Read the 9th Circuit's ruling for yourself, AFTER THE JUMP…