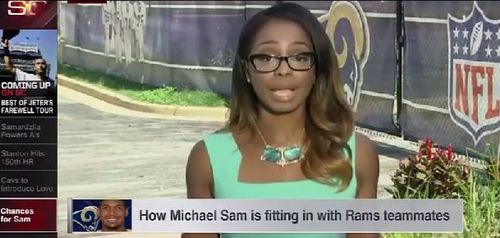 In an attempt to discuss how Michael Sam is fitting in with his new teammates, ESPN aired a segment Tuesday featuring reporter Josina Anderson discussing Michael Sam's showering habits in the Rams locker room: when he's showering, which teammates he might be showering with, why he might not be showering with others, etc… 
You know, important hard-hitting sports journo stuff.
Needless to say, the clumsy report didn't go over well – with Rams defensive end Chris Long tweeting shortly afterwards:
Dear ESPN, Everyone but you is over it.

— Chris Long (@JOEL9ONE) August 26, 2014
St. Louis Post-Dispatch adds that Rams coach Jeff Fisher was also angry about the report: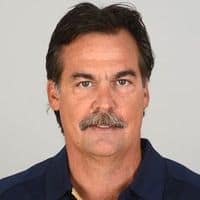 "I'm extremely disappointed in her piece," Fisher told the Post-Dispatch on Wednesday, not long before the team boarded buses for the airport and the trip to Miami for tonight's preseason finale.
"I think it's unethical," Fisher continued. "I think it's very, very unprofessional. Not only the piece itself, the content. (But also) the manner in which she did it." […]
"I'm disappointed for Mike," Fisher said. "I'm disappointed for the players who she put in this position, and mostly I'm disappointed for her because she felt what she was doing was right — and it wasn't right."
ESPN proceeded to issue an apology on Wednesday, saying:
"ESPN regrets the manner in which we presented our report," the network said in a statement. "Clearly yesterday we collectively failed to meet the standards we have set in reporting on LGBT-related topics in sports."
Clearly.
Watch the segment in question, AFTER THE JUMP…