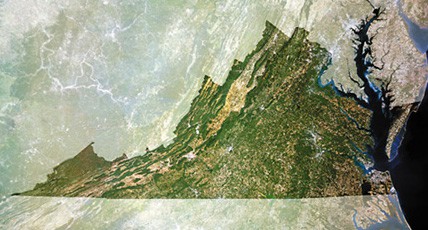 Late last week, U.S. Supreme Court Chief Justice John Roberts agreed to review a request from Virginia county clerk Michèle McQuigg to stay a ruling from the Fourth Circuit Court of Appeals that struck down the state's ban on same-sex marriage. Yesterday, prompted by Chief Justice Roberts' intervention, the ACLU and Lambda Legal asked that the Fourth Circuit's ruling not be stayed so that same-sex marriage can begin at last in Virginia:
"We will do everything we can to ensure that same-sex couples do not have to wait a day longer than necessary to finally receive the dignity and protection that only comes with marriage," said James Esseks, director of the ACLU Lesbian Gay Bisexual and Transgender Project, who argued the case for the class before the federal appeals court. "The historic Supreme Court case that affirmed the right of people of different races to marry started in in Virginia. In the 47 years since then, committed same-sex couples in the commonwealth have been patiently waiting for the freedom to marry the person they love."
The organizations also will request that, if the Court decides to grant the stay, it should accept the case for full review as quickly as possible in order to minimize the harm that would be caused by the delay of the Fourth Circuit decision.
As WVEC notes, same-sex couples will be allowed to wed in Virginia starting August 21 unless the Supreme Court grants a stay of the Fourth Circuit's decision.