BY DAVID MIXNER
America's attention has once again turned to the horrors of depression, anxiety, and dark demons after the death of Robin Williams. Williams, like millions of others, struggled with it on a daily basis.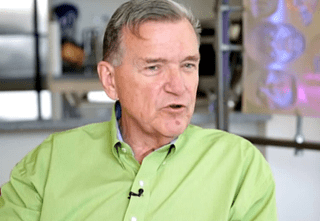 The stigma against those with mental illness, depression or even anxiety runs deep.
Trust me I know.
Over the years I just have been reluctant to share my own journey with mental stress. Williams' death compels me to share with you some of my personal struggles.
All my life, many members of my family have struggled with depression. I have to believe there is a genetic component to it. I have not been immune to that struggle.
Living in the closet, I often contemplated suicide. There just didn't seem to be any future for me. When I did eventually come out of the closet at 30, I had a full-fledged nervous breakdown that took the form of a psychosomatic illness. I was totally incapacitated for months and often would sit for days looking at four walls or weeping.
Thank God for the loving family and friends who guided me through horrible darkness.
I sought out therapy from an early age and it has been a savior off and on through my journey. Early on my therapist would recommend medical treatment but I believed if I was on medications it would affect my ability to think and that it would make me truly mentally ill. Hell, even going to a therapist in my youth was considered radical.
As middle age hit, I was plagued with paralyzing anxiety attacks. At night I would fall fast asleep in total peace, then in the middle of the night wake up with so much anxiety I would walk or drive for hours until totally exhausted and with no choice but to collapse and finally end the pain. I thought about climbing to the roof and jumping off to end the anxiety.
The entire process was simply a nightmare.
The anxiety attacks finally moved into the daytime. With that I relented and started taking the prescription drug Zoloft.
The drug has changed my life. Not only has it not affected my mental process but the anxiety attacks have stopped, the depression has mostly disappeared and I feel like I have been given back my life. Now I understand that modern medicine can make the lives better of those of us who have suffered to various degrees with mental stress, and it is time to removed the stigma and allow science to perform its miracles!
Hopefully by opening up in this column, others will be inspired to seek appropriate care and also rid themselves of damaging and deadly stereotypes about mental illness. Our minds are just another part of our body that needs treatment. We fix broken bones and we should celebrate our advances to fix broken minds.