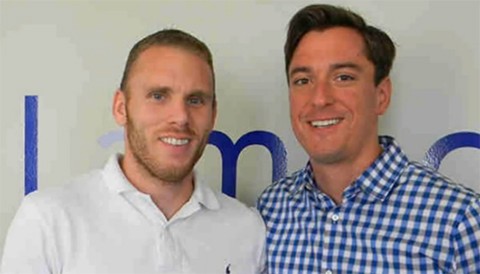 Last June, Chicago couple Steven White and Matt McCrea were kicked out of a taxi for sharing a closed-mouth second-long kiss. In October, Lambda Legal stepped in to file a complaint on behalf of the couple with the Illinois Department of Human Rights. Christopher Clark, Senior Staff Attorney for Lambda Legal, then commented, "A taxi-cab company, like any other business in Illinois that offers services to the public, is bound by the Illinois Human Rights Act to not discriminate based on sexual orientation, among other protected categories." However, as NBC 5 Chicago reports, that complaint was rejected "because the department said it had no jurisdiction over corporate entities." The couple has now filed a lawsuit against the taxi cab company:
"It's ludicrous to suggest that a cab company is not responsible for the discrimination enacted by its drivers," the couple's lawyer, Christopher Clark, said. "They should be liable under the law for the conduct of their agents."
The suit claims the driver, who is not named in the suit, complained the men were "making sex" in the cab in May 2013. McCrea and White, who were heading into the city from O'Hare, say the driver began flashing the interior lights of the vehicle and then swerved on to the shoulder of the Kennedy Expressway and demanded they get out miles before their intended destination.
Meanwhile, the driver was issued several violations and fined close to $2,000 because of the incident.
Watch a news report on the couple's latest legal action, AFTER THE JUMP…