Melissa Rivers says her mom Joan is "resting comfortably" after yesterday's hospital scare.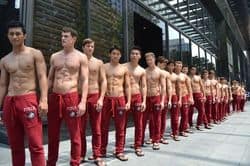 Abercrombie & Fitch to ditch all logos from its apparel starting next spring. 

 Ex-Michele Bachmann aide Kent Sorenson pleads guilty to charges that he concealed payments received in exchange for defecting to Rep. Ron Paul's rival campaign during the 2012 Presidential elections. Sorenson faces up to 25 years in prison. 

 Terrifying fact of the day: severed snake heads can still bite – and often do. 

 Chelsea Clinton has announced that she will be leaving NBC News to focus on her baby and other work. 

 Liam Hemsworth buys himself (and his beard) a new $6.8 million home in Malibu. 

 Walking Dead showrunner Robert Kirkman confirms a gay male character will appear in the show's upcoming 5th season. Will it be Daryl Dixon?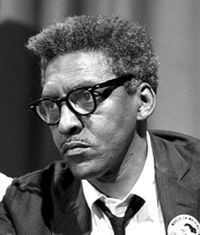 In case you missed it (or don't have HBO) The Normal Heart is now available on DVD. 

 According to the Irish Mirror, a gay flight attendant has been jailed for one year for sexually assaulting a sleeping straight man while at a party.

 Rep. John Lewis reflects on gay civil rights icon Bayard Rustin. "[Rustin] was a good organizer, a good planner, just brilliant. He was very concerned about how the march would go. And one thing that I will never ever forget, a few days before the march he wanted to know whether we had enough latrines. He said, "We cannot have any disorganized pissing on the mall." And everybody thought that was so funny."

 Robert Downey Jr. takes his ego out of the equation and admits Guardians of the Galaxy is the "best Marvel movie ever" Did you think so?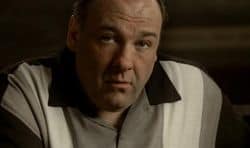 Looks like Tony Sopranos fate will forever be uncertain. 

 Kirk Cameron's upcoming Christmas movie seeks to "glorify the true reason for the season"

 TIME names Mariah Carey the 'ultimate pop star'

 The Supreme Court of Colombia has granted limited adoption rights to same-sex couples, provided at least one of the parents is biological. 

 Britney Spears breaks up with boyfriend David Lucado after her dad finds out he's a cheater.