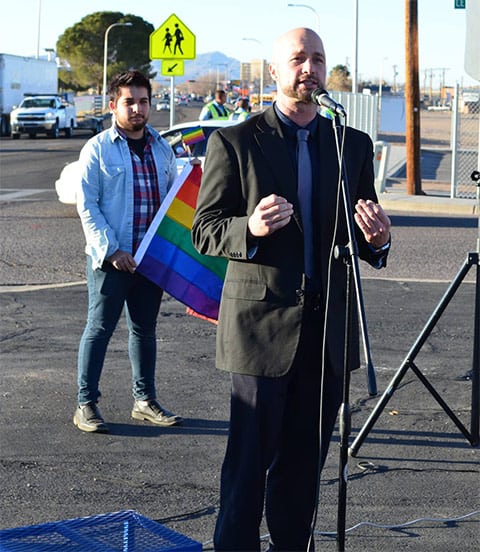 Pro-equality New Mexico state Representative Bill McCamley (D) is being targeted by a local homeschool co-op for his stance on LGBT rights.
From ProgressNowNM:
In the legislature, McCamley has been a strong supporter of LGBT equality.  That's no surprise given Dona Ana County's prominence in the national marriage debate following the decision by County Clerk Lynn Ellins to begin issuing New Mexico's first licenses to same-sex couples in 2013.
Nearly 900 same-sex couples have received licenses in Dona Ana County, which includes McCamley's district, since last year.
So, it's not surprise that marriage equality could be an important issue in House District 33. McCamley recently started handing out a campaign walk piece featuring his position on the issue and that has his opponent fired up and ready to lead an army of children (literally) against McCamley in their "critical" quest to defeat the progressive candidate in HD33.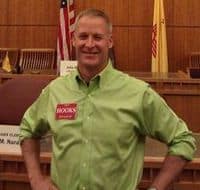 A member of the homeschool co-op, formed to "connect local homeschool children and share instruction", recently sent out an email to other members of the group, asking for help enlisting homeschooled children in distributing campaign literature for McCamley's opponent, creationist Republican Neal Hooks [right], who, as Joe.My.God points out, believes "The push of homosexual agenda in our schools are destroying us":
I would like to ask the Homeschool group for young people, who can walk in Neal's District and hang Neal's door hangers.  We will start this Friday, August 1st at 9:00 AM at my house (920 Raleigh Rd). Our walk will be very safe & organized, 4 – 6 young people per adult in a car…My house will be the "hub" where we will all meet, have refreshments, & go out again.  We will finish between 11-11:30…I am sure this could be counted as community service and Government extracurricular activities.
Apparently, taking a stance against equality now warrants school credit. 
(top photo via Facebook)