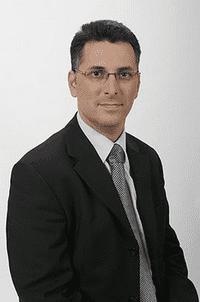 Israeli interior minister Gideon Saar [pictured] gave word on Tuesday that immigration authorities should not distinguish between same-sex and opposite-sex couples when granting citizenship. The new allowance amends a previous law allowing Jews to immigrate to Israel along with a non-Jewish relative/spouse.
USA Today reports:
In a few cases in recent years, Israel only naturalized non-Jewish same-sex spouses of Jews following threats of Supreme Court petitions, says Israeli immigration attorney Nicole Maor.
Israel does not permit gays to marry in the country, but recognizes same-sex marriages if they were performed legally abroad. 
Despite its same-sex marriage laws, Israel can add this as further evidence of its generally supportive legislation about LGBT-identified people. Along with recognition of citizenship, the Israeli Supreme Court grants same-sex couples inheritance and survivors' benefits, among other rights.