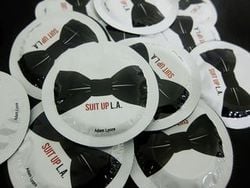 The California Senate Committee On Appropriations has voted to dismiss AB 1576, legislation that would have modified California's Labor Code to include protections for individuals working in  the adult film industry. Specifically, AB 1576 would have required adult film actors to wear condoms on set, a move that Assemblyman Isadore Hall III argues would have contributed to safer work environments.
"AB 1576 wouldn't have changed existing law," Hall intoned. "But it would have helped increase industry compliance in protecting its workers."
While Hall remains committed to defending members of the adult film industry from the dangers of being exposed to STIs, opponents of AB 1576 have resolutely expressed their faith in the industry's own methods of testing. The kinds of testing that AB 1576 called for, opponents asserted, veered precariously close to situations in which a performer's HIV status could negatively impact their ability to work.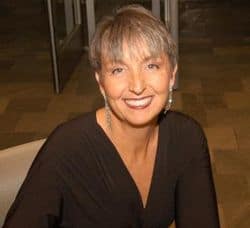 Executive director of the Free Speech Coalition Diane Duke [pictured right], which represents the adult film industry, insisted that AB 1576 was a slap in the face to the industry's own stringent STI screening protocols.
"Out of this grows a stronger industry, one not intimidated by harassment campaigns like AB 1576. But the battle is not actually over, for we must always work to make sure our productions are safe and legal, that our performers have a strong voice in their own sexual health, and to keep a thriving industry in California."
Measure B, similar legislation on a smaller scale, was passed in 2012, requiring all adult film actors performing in Los Angeles county to wear condoms during sex scenes. Following Measure B's passing production of adult films has dropped by nearly 90% in L.A. county, as studios have decided to move their productions elsewhere.
"The state doesn't need its own law and California doesn't have the money to enforce it. I think it's a waste of money for Californians." said Dan Leal head of Immoral Productions, an adult film production studio in the L.A. county area.
Read the AIDS Healthcare Foundation motion summary, laying out the legal terms of their support for AB 1576 AFTER THE JUMP…
AIDS Healthcare Foundation, et al. v. Los Angeles County, et al.