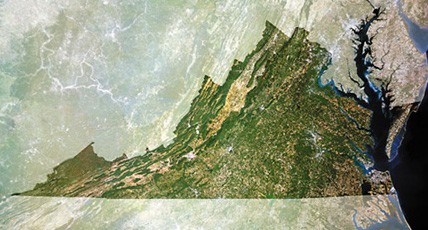 A Virginia county clerk backed by an anti-gay Christian legal group has filed a petition asking the U.S. Supreme Court to block same-sex marriages expected to begin in the state next week following the U.S. Fourth Circuit Court of Appeals' refusal to delay its decision late last month striking down Virginia's gay marriage ban. 
It was reported earlier that, barring SCOTUS intervention, same-sex couples in Virginia could begin getting licenses to wed as early as next Monday or Wednesday, but now it appears the Fourth Circuit's decision will go into effect at 9am Thursday.
Washington Blade reports:
Alliance Defending Freedom, which is defending the ban on behalf of Prince William County Circuit Court Clerk Michèle McQuigg, made its case in a 26-page brief for why justices should overturn a decision from the U.S. Fourth Circuit Court of Appeals to refuse a stay on the same-sex marriages.
"Unless this Court issues the stay requested here and makes clear that the courts of appeals should stay their mandates in these cases, it is likely that other circuits will mistakenly follow the Fourth Circuit's lead," the brief states. "Yet that would invite needless chaos and uncertainty rather than facilitate the orderly and dignified resolution of a constitutional question of enormous national importance."
The petition from ADF was delivered to Chief Justice John Roberts, who's responsible for stay requests for the Fourth Circuit and can decide the matter on his own or refer the request to the entire court for consideration.
SCOTUSblog adds:
Twice before, the Supreme Court has blocked same-sex weddings or state recognition of existing same-sex marriages when asked to do so by state officials in Utah [Kitchen v. Herbert & Evans v. Utah].  Some judges have interpreted those orders as indicating that the Justices do not want such marriages to go ahead until after appeals have been resolved.
Despite this, National Center for Lesbian Rights legal director Shannon Minter says there's a possibility that the Court could deny a stay this time around in the Virginia case.
Court to deny a stay this time around in the Virginia case. "A lot has changed since the Court issued a stay in Kitchen, which was the first district court decision in the entire country striking down a state marriage ban after Windsor," Minter said. "There are now many other such decisions, in every corner of the nation. The Court could decide that a stay is no longer warranted." 
 Read McQuigg's petition below: