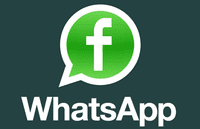 Police in Lebanon have taken to using messaging app WhatsApp to target men they suspect of being gay.
Helem, a Lebanese LGBTQI organization, has released the following warning, which succinctly explains the situation:
Helem has learned that the Hobeich police station has been arresting individuals in Beirut and going through their WhatsApp contacts. They are summoning contacts from detainees based on their WhatsApp conversations to go down to the police station for questioning. If you receive a phone call DO NOT GO, call 71 916 146 and Helem representatives will instruct you on what to do. DO NOT answer unknown numbers and save the Hobeich police station numbers on your phone so you can recognize them.

This is very important, please share with all of your friends and contacts either publicly or privately.
The news is the latest in a series of extreme behavior of Lebanese police toward gay men. In the wake of yesterday's news about the flaw in Grindr, it's also a stark reminder of how apps are changing our notion of privacy.