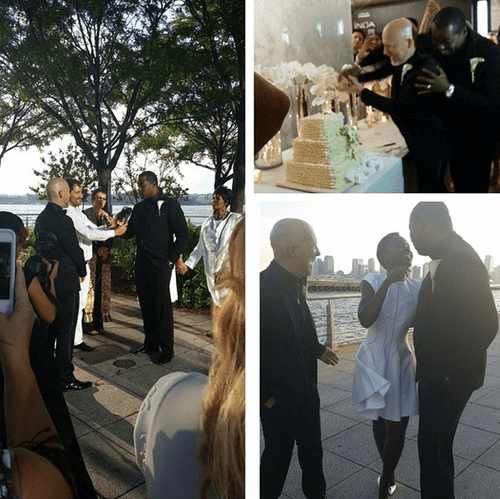 Oscar winner Lupita Nyong'o attended the wedding of celebrity hairstylist Ted Gibson and his partner Jason Backe in NYC yesterday and posted the above Instagram pic with a message congratulating the newlyweds:
"I witnessed the man who adds so much beauty to my life legalize his beautiful marriage. Thank you for the reminder that love and its declaration can be simple. Congratulations @tedgibsonbeauty."
Gibson sent back a message of thanks to the actress via Instagram:
What a fun evening thank you @lupitanyongo for making it so special xo
Congrats gentlemen!