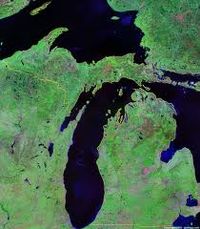 The state of Michigan is being asked to recognize hundreds of gay marriages that were performed in the state during a brief window in March when licenses were issued to same-sex couples following a ruling striking down the state's ban on same-sex marriage. 
Shortly after the nuptials took place, Michigan Governor Rick Snyder announced that the state, unlike the federal government,  would not be recognizing the marriages. 
The AP reports:
"The state cannot mandatorily divorce you," University of Michigan law professor Julian Mortenson said during a 90-minute hearing on a request for a preliminary injunction.
U.S. District Judge Bernard Friedman struck down the state's gay marriage ban on March 21, and more than 300 same-sex couples in four counties got hitched the next day, Saturday, before an appeals court suspended the decision and blocked additional marriages.
The 6th U.S. Circuit Court of Appeals in Cincinnati recently heard arguments about whether to overturn or affirm Friedman's decision. In the meantime, the American Civil Liberties Union is fighting to force the state to recognize the marriages that did happen for the purpose of benefits and other issues.
The lawyer argued that even if a higher court eventually reinstates Michigan's ban on gay marriages, the unions should still be considered valid.