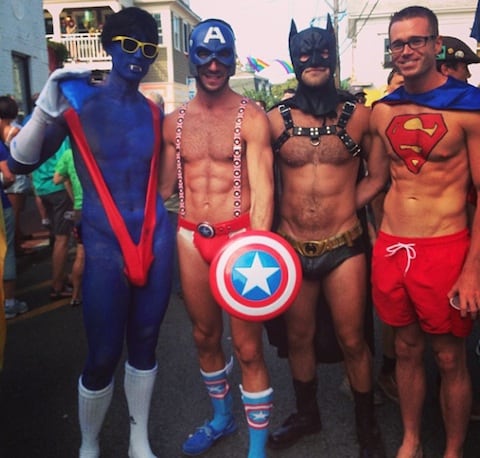 Every year in August more than 90,000 people descend on the gay and lesbian resort destination of Provincetown, Massachusetts for the town's annual Carnival celebration. This year, balmy, late summer temperatures combined with festive vacation spirits turned out animated characters and 'Cape crusaders' in force for 2014's theme: Comic Book Capers.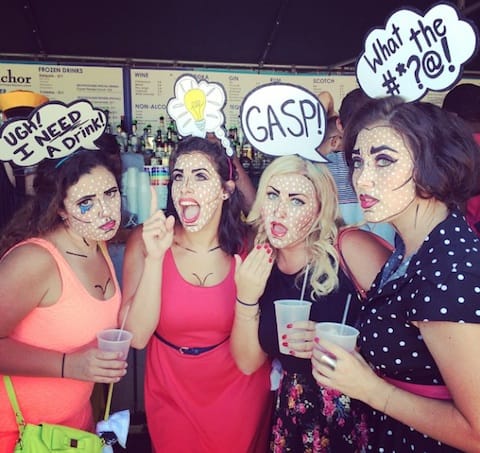 We've collected 120 of our favorite Instagram pics featuring more Supermen, X-Men, Batmen than you can leap in a single bound along with a few Poison Ivies, a couple of Hat Sisters, an Iron Man, a dozen Robins, the Flash, a Green Lantern or two, Smurfs, Babs, Captain America, a group of Roy Lichtenstein gals, more than one Ambiguously Gay Duo, Wonder Women, a few Drag Race celebutantes, the nation's supply of spandex, and a few guys who are just plain Super.
Watch the comics come to life in the nation's LGBT playground, AFTER THE JUMP…
Also, don't miss our Instagram galleries from BEAR WEEK and FAMILY WEEK.
Be sure to follow us on Instagram at TLRD for more photos from Provincetown this summer.