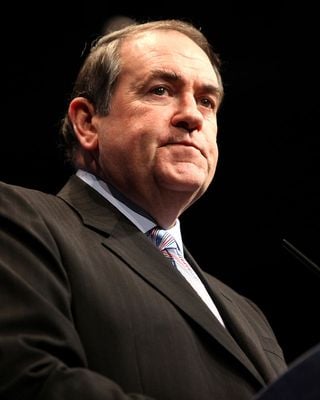 The World Congress of Families, a noted anti-gay hate group and major opponent of LGBTQ rights, is having a difficult time finding an Australian venue willing to host its annual conference scheduled to commence this upcoming Saturday. While the organization's 2013 conference was hosted by the Australian Technology Park in Sydney, coordinators for the event have been turned away by four different potential hosts following their being informed of the conference's purpose.
"Sexual radicals have launched a smear campaign to discredit the Melbourne conference, which misrepresents the international pro-family movement and the positions of the World Congress of Families," The WCF wrote in an open letter to the country of Australia, pleading for last minute accommodations. Former Republican Majority Leader Tom Delay and Former Arkansas Governor Mike Huckabee have thrown support behind the letter, hoping to appeal to Australia's conservative population.
"We are frantic at the moment trying to organise something else, we've had four venue cancellations. I can't talk to you because we are just too busy right now," WCF organizer Margaret Butts told the Guardian Australia. "We have no venue at the moment – the police are telling us it's a safety risk because of planned protests and demonstrations."
In addition to not having a proper location to host the conference, the WCF also seems not to have anticipated the need for a security detail or insurance despite reports of protests being organized in opposition to the conference.
"This event is the convening of an extreme-right movement," said Debbie Brennan, lead organizer for the Melbourne branch of the Radical Women socialist organization. "We will exercise our free speech right to make it as hard as we can for people to get into the congress. Certainly, we will be out there in force and having loud things to say."
Read the World Congress of Families' open letter asking for a venue, AFTER THE JUMP…
Melbourne Pro-Family Conference Leadership Petition 2014