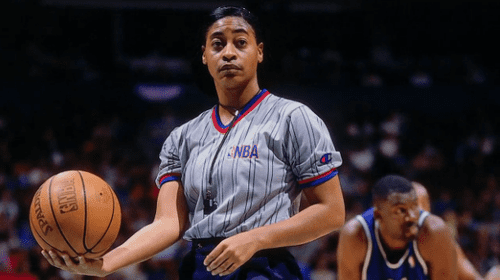 Violet Palmer, who became the NBA's first female referee back in 1997, has announced she will marry her longtime partner on Friday, the AP reports:
"This is actually the big formal coming out," Palmer said. "We are saying to the world, to everyone, here's my wife of 20 years. This is the big coming out."
Palmer will marry celebrity hair stylist Tanya Stine in Los Angeles. The ceremony will be officiated by "Basketball Wives LA" star Tanya Young Williams, the ex-wife of former NBA All-Star Jayson Williams.
Congrats ladies!