The insidiousness of Facebook Messenger's terms of service.

Eleven fun Gay Games events before the opening ceremony on Saturday.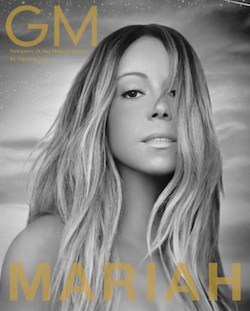 Mariah Carey to cover premiere issue of Turkey's first gay magazine, GayMag.

Jim Parsons is going to be rich!

Passenger jets vulnerable to cyber attacks: "Cyber security researcher Ruben Santamarta says he has figured out how to hack the satellite communications equipment on passenger jets through their WiFi and inflight entertainment systems – a claim that, if confirmed, could prompt a review of aircraft security."

Royals stroll through massive poppy field representing fallen soldiers from the Commonwealth.

Russia is world leader for anal porn:"The survey is based on traffic for the Canada-based PornHub, which currently ranks 75th on the list of the world's most popular websites, according to Alexa.com web analytics portal. PornHub did not give any solid figures, saying only that 'proportionally speaking, PornHub gets more requests for anal sex from Russia than any other country.'"

The sequel to Tim Burton's Alice in Wonderland is on its way.

Last day on the White Collar set for Matt Bomer.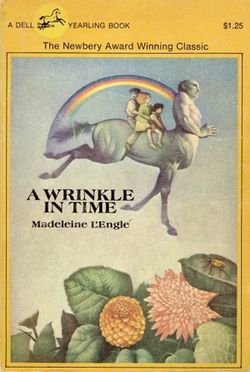 Disney to tackle children's classic A Wrinkle in Time.

Michele Bachmann proposes 100% tax on money sent home by immigrants.

Kentucky star lawyers to face off before 6th Circuit on Wednesday: "Laura Landenwich, 34, of Louisville, and Leigh Gross Latherow, 45, of Ashland, will square off Wednesday in arguments at the U.S. 6th Circuit Court of Appeals in Cincinnati, where each will have 15 minutes to make her case on gay marriage."

Moon photobombs Saturn.

Dad who posted homophobic Facebook rant claims he's not homophobic: ""If your parents were faggots, you horrible gay c***s wouldn't of [sic] been born! Should be lined up and machine gunned, vile disgusting c***s!"

Jessie Ware releases track list for album to be released on October 21.

One Direction's Liam Payne is very upset that people are calling him fat.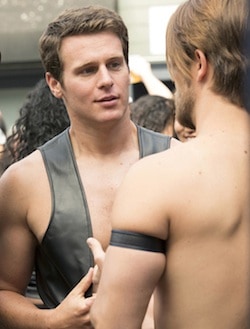 Study: We are the most popular we'll ever be at age 29.

Conservative groups attack "outlaw" judge for overturning Florida's gay marriage ban.

NYT: SCOTUS rulings advance gays but now women.

Madonna and Lady Gaga compete for Berlin Wall gig:  "Madonna and Gaga are equally desperate for the honour of performing. They both like to think of themselves as very political, and will also have new albums to promote by then. It could reignite their long-running feud as the date draws nearer because neither are used to being told no."

Hong Kong gay rights groups push for disclaimer on books touting gay conversion therapy.

Nicki Minaj explains how the Beyonce 'Flawless' remix came to be: "She sent me a version that she wanted. She told me, 'I want you to be you. I don't want you to hold back." I said, 'You sure?' She said, 'Yeah. I want you to be you and do you."