"Chandelier" singer and prolific Australian songwriter Sia got hitched over the weekend. 

 'Guardians of the Galaxy' breaks August opening record with $94 million box office debut.

 Barney Frank was "appalled" by the Obama administration's health care rollout. "Frankly, he should never have said as much as he did, that if you like your current health care plan, you can keep it. That wasn't true. And you shouldn't lie to people. And they just lied to people."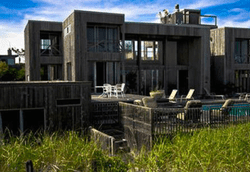 The oceanfront Fire Island house featured in The Normal Heart is for sale. 

 American Atheists announce the premiere of Atheist TV – a new streaming channel for all your godless entertainment needs.

 Former White House Press Secretary James Brady, who was wounded during the 1981 assassination attempt on Ronald Reagan, has passed away at the age of 73.

 Man accidentally shoots and kills himself after trying to take selfie with a gun. 

 A look into the small but growing community of American Muslims challenging traditional Islamic notions of sexuality. "Islam in America is being forced to kind of change and to reevaluate its positions on things like homosexuality because of how we're moving forward culturally as a nation. It's striving to make itself seen and known in the cultural fabric and to do that, it does have to evolve,"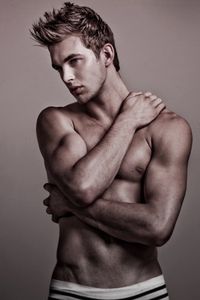 Janet Jackson responds to rumors she is getting ready to release a new album. "If there's a new album, you'll hear it from my lips."

 Male Model Monday: Christian Hogue 

 John Kerry reportedly had his phone calls tapped by Israeli intelligence.  

 At the opening ceremony of the Commonwealth Games, actor John Barrowman kissed a male dancer on stage. The Independent's Johnathan Cooper puts the kiss into sobering perspective: "But there is a deadly serious reason behind the Glasgow Kiss and the emphasis put on love and inclusion. Eighty per cent of the Commonwealth's member states criminalise homosexuality. In these countries Barrowman's expression of intimacy is more than a taboo. It's a crime, and the star would most likely find himself in prison because of it."

 Orlando Bloom got turned away at a birthday event in Ibiza, Spain after Justin Beiber found out Bloom was on his way. 

 Big Bang Theory stars Kaley Cuoco, Jim Parsons, and Johnny Galecki have all signed new Big Bang Theory contracts and will reportedly be making $ 1 million each per half-hour episode.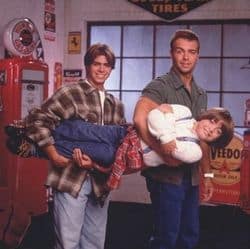 Lindsay Lohan is reportedly searching for a ghost writer to help with an upcoming tell-all autobiography. On Lilo's short-list: Fifty Shades of Grey author E.L. James or Harry Potter's J.K. Rowling…whut 

 90s hearthrobs Joey, Matthew, and Andrew Lawrence are reuniting for a new project.

 A dozen Kenyan men were reportedly ambushed, stripped naked and forced to undergo circumcision after their wives complained about their lack of bedroom skills. 

 Ralph Nader would much rather Rand Paul become President than "Generalissima" Hillary Clinton. Thanks for asking. 

 Nate Silver on politicians being "behind the curve" on coming out for marriage equality: "It was only when a majority of people began to support it nationwide that supposedly progressive Democrats like Barack Obama and Hillary Clinton announced their support for it. But they've come around — I doubt we'll ever again see a Democratic nominee for president who fails to support it. In fact, we're getting to the point where the failure to support same-sex marriage will be a liability for a politician in most states."