Chicago White Sox announce LGBT Pride night!

Target signs on to amicus brief supporting marriage equality cases.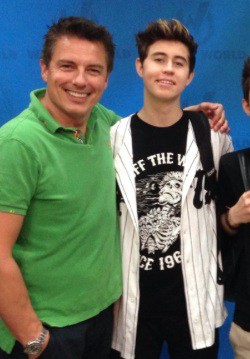 John Barrowman met noted Vine homophobe Nash Grier: "When I took the picture with Nash Grier I had no idea that he'd made some homophobic comments, however he's standing with one of the biggest gay guys in the world, and if he doesn't change his homophobic attitudes and doesn't grow up…. then he's an asshole."

San Francisco runner draws male genitalia while running.

Fox withdraws $80 billion offer to buy Time Warner.

The government believes there is another 'Edward Snowden' and he's feeding Glenn Greenwald info, some of which was used in this article about the government's terrorist watch list.
A

ndrew Sullivan sings the praises of back hair.

Activists broadcast stonings on side of Beverly Hills Hotel.

Hillary Clinton rents office space in midtown Manhattan: "It appears Hillary Clinton has launched her 2016 presidential campaign," the site's report said. "HollywoodLife.com can exclusively report that Hillary has leased office space on a high-level floor of a corporate New York City office building, overlooking Times Square, for what sources are saying, is her campaign headquarters."

Cristiano Ronaldo is the spokesmodel for a throat strengthener in Japan.

James Corden reportedly replacing Craig Ferguson as host of The Late Late Show.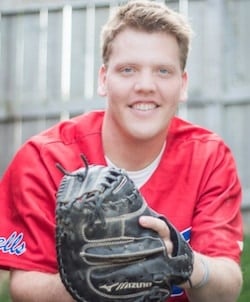 High school baseball coach comes out of the closet: "I am writing my story to share with the world that it is OK to be who you are born as and feel confident about it."

Museum rediscovers 6,500-year-old human skeleton in storage.

Onion: Homosexuality only thing parents can accept about son. "Look, we tried to raise Henry right, and we're very supportive of his sexual orientation, but as long as he can't make a car payment on his own and spends all his time playing strategy board games with his friends, we will never be able to accept him back into our family."

California lawmaker wants to form anti-gay third political party: "I believe a coalition between social and fiscal conservatives could be formed around the issue of eliminating all federal abortion funding, reversing Roe vs. Wade (let the states fight it out), and prohibiting the Federal government from granting special rights to people based upon sexual behavior (laws that almost always infringe on our religious, property, and freedom of association rights). I believe such a platform would unite all factions of conservatives and libertarians."
L

iam Hemsworth is proving he can grow a beard.

Justin Bieber preparing for a Calvin Klein campaign?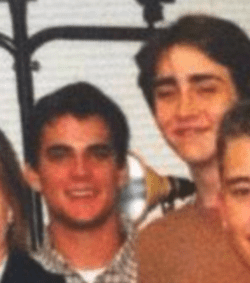 High school pics of Lee Pace and Matt Bomer.

Bryan Singer accuser Michael Egan seeks to withdraw case against X-Men director. "Because the motion is sealed, it's not possible to quote more than its title: 'Plaintiff's Opposition to Motion to Withdraw as Counsel; Request for Court Order of Dismissal, Without Prejudice or an Award of Costs or Fees, in the Interest of Justice — filed by Michael F. Egan, III (pro se).'"

Man's Justin Bieber ringtone saves him from bear attack. "I couldn't believe my luck when the phone went off and he fled."

What real dudes think of the men's section on Blake Lively's website.

Climatologist says we're "f–ked" if the Arctic's methane leaks get any worse: "'The conventional thought is that the bubbles would be dissolved before they reached the surface and that microorganisms would consume that methane, and that's normal,' Box went on. But if the plumes are making it to the surface, that's a brand new source of heat-trapping gases that we need to worry about."