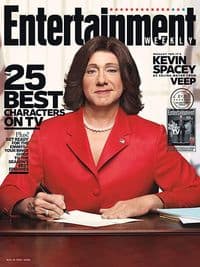 Kevin Spacey covers Entertainment Weekly in drag as Selina Meyer from Veep. 

 Anti-gay censorship organization One Million Moms is boycotting Adult Swim's new show Black Jesus for featuring "violence, gunfire and other inappropriate gestures which completely misrepresent Jesus."

 Dallas Cowboys owner Jerry Jones is a big fan of younger women. 

 Rape apologist and failed 2012 Senate candidate Todd Aiken might run for office again because he wants to "tell the truth" and "stand up to evil."

 'Orange is the New Black' showrunner Jenji Kohan says she used the beautiful, blonde Piper Chapman as a "Trojan Horse" to get to OITNB filled with characters across all gender, sexuality and ethnic lines. 

 There's a petition circulating the interwebs asking the NFL to get "Weird Al" Yankovic to perform at the Super Bowl XLIX Halftime Show.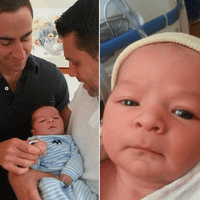 Hillary Duff's comeback single debuts at a so-so #79 on the Billboard Hot 100. 

 Philadelphia's 6ABC meterologist Adam Joseph comes out as gay via Facebook, posts adorable photo of his newborn son and partner: "The action news team has grown again!…He was a bit stubborn to arrive, but once he did he's been mellow, attentive, and constantly looking around. We are simply overjoyed and ready to spoil him with unconditional love!" 

 Frank Ocean debuts a new blue-do. 

 Two hurricanes, Iselle and Julio, are headed for the Hawaiian Islands

 Lil' Kim reignites her feud with Nicki Minaj with new single 'Identity Theft'

 Lady Gaga hospitalized for altitude sickness in Denver.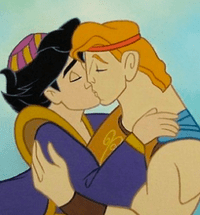 Will Sebastian Stan take over the role of Captain America once Chris Evans leaves?  

 Artist Jose Rodolfo Loaiza's "Profanity Pop" exhibit in Los Angeles puts a LGBT spin on Disney classics.

 J.K. Rowling sent a Dumbledore-penned letter to Texas shotting survivor Cassidy Stay. Stay lost her parents and four siblings in a shooting tragedy last month.  

 John Oliver tells FIFA they can 'go f**k themselves' if they want to sue him over a segment he did criticizing the football organization in June. 

 Barbra Streisand has joined Instagram.