Taylor Swift and best friend Karlie Kloss move in together.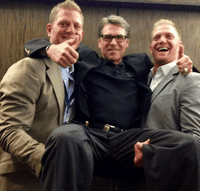 Rep. Dan Kildee (D-MI) blasts Michigan Governor Rick Snyder's defense of his state's ban on same-sex marriage: "At virtually every level of the federal court system, there's been a recognition of full marriage equality," said Kildee, D-Flint Township. "This governor stands in the shoes of governors who have stood in the doorway of a schoolhouse and denied minority children access."

 Three pinheads in a pod: Texas Gov. Rick Perry is swept off his feet by anti-gay Benham brothers. 

 Miley Cyrus has adopted a pet pig and named it Bubba Sue. 

 Today marks the beginning of #TERFweek – a week of education, awareness and diologue about the Trans Exclusionary Radical Feminist movement.  

 A look at the evolution of Canada's military policy on homosexuality through the eyes of one gay service member. "The story is that in the space of a generation, Commodore Luc Cassivi's homosexuality has gone from being grounds for expulsion from the Canadian Armed Forces to being totally irrelevant, grounds for nothing more than a shrug. That's a good thing."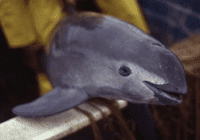 Mexico's vaquita porpoise is on the brink of extinction. 

 Texas Lt. Gov candidate Leticia Van de Putte gets big endorsement from HRC. 

 Hacktivist network Anonymous vows to take action over the shooting death of Missouri teen Michael Brown on Saturday.

 Teens are flipping out after discovering the Teen Choice Awards are rigged.

 Orange is the New Black star Lea DeLaria (Big Boo) has been named Grand Marshal for this year's Manchester Pride.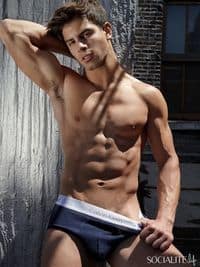 Male model Monday: Frank Cammarata

 Comcast employee admits the company will only issue refunds if customers record their calls. 

 Republican voters in Anne Arundel County, Maryland have chosen anti-science, anti-gay secessionist Michael Peroutka to represent their party in a race for a county council seat.

 The New York Times looks at the increasingly uncertain future of print media. "Most [newspapers] are being cut loose after all the low-hanging fruit, like valuable digital properties, have been plucked. Many newspapers have sold their real estate, where much of their remaining value was stored. More ominous, most of the print and magazine assets have already been cut to the bone in terms of staffing. Reducing costs has been the only reliable source of profits as overall revenue has declined. Not much is left to trim." 

 Former UK boxing legend Frank Maloney reveals he is undergoing gender reassignment and is now living as Kellie.  

 John Travolta shows up to Scientology 45th Anniversary gala with wife Kelly Preston.