Robert Pattinson isn't a fan of the audition process: "I just can't … I literally can't do it. It's just me looking uncomfortable, trying to put on an American accent … or sitting in the corner, making myself throw up and punching myself in the face."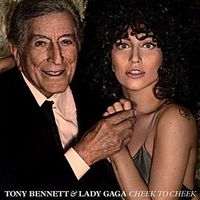 Lady Gaga reveals album artwork for Cheek to Cheek – her upcoming collaboration with Tony Bennett.

Gordon Howie, an independent candidate for a U.S. Senate seat in South Dakota, says that while he "vehemently disagrees" with gays "choos[ing] to live outside the laws of God," he still supports gay civil unions – which makes him more progressive than Republican nominee Mike Rounds.

Ariana Grande says recording 'Break Your Heart Right Back' – a song about a guy who leaves his girlfriend for another guy – was 'very fun'

Pregnant Scarlett Johansson and fiancé Romain Dauriac went for ice cream and a movie in New York yesterday. My money's on them seeing Teenage Mutant Ninja Turtles.

Startups are pitching "cricket flour" (i.e. a powder of ground up crickets) as the best, most sustainable form of protein. Would you add it to your diet?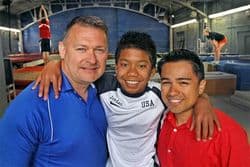 Sir Ian McKellen is speaking out for London's LGBT homeless youth population. 

J.K. Rowling has released another new "Harry Potter" short story. The story features famed wizard musician Celestina Warbeck – one of Rowling's "favorite 'off-stage' characters"

Jordan Windle, a teen diver with gay dads that we've featured on the site previously, wins men's 10-meter title at national championship. Congrats Jordan!

New Jersey Governor Chris Christie shows off his dance moves with Jamie Foxx at a benefit concert at the Apollo Theater in NYC.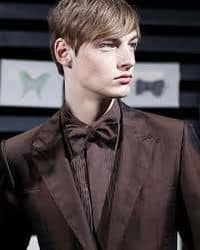 Queen Latifah shares a kiss with a ladyfriend while on vacation.

Male model Monday: Robert Sipos

Ferguson police are continuing to arrest and threaten on-the-ground journalists.

Julian Assange says he will leave the Ecuadorean embassy in London "soon"

Hillary Clinton to return to Iowa next month – making her first public appearance in the Hawkeye State since she placed 3rd in the 2008 Iowa caucus.

Ideas for charities that missed out on the "Ice Bucket Challenge"