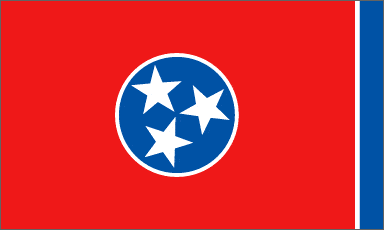 A Tennessee judge has upheld the state's ban on same-sex marriage and declined to recognize the Iowa marriage of two men seeking a divorce, the AP reports:
Frederick Michael Borman and Larry Kevin Pyles-Borman were married four years ago in Iowa. The Knoxville News Sentinel says they separated less than a year later after moving to Roane County, Tennessee, and Frederick Borman filed for divorce in March. […]
Spokeswoman Leigh Ann Jones said the Tennessee attorney general's office is gratified by the ruling.
Attorney Mark Foster, who represented Borman, said his client is reviewing his options, including a possible appeal.
The ruling applied only to the case in question. Earlier this week, Tenessee's ban on gay marriage was heard before a three-judge panel of the U.S. 6th Circuit Court of Appeals in Cincinnati.