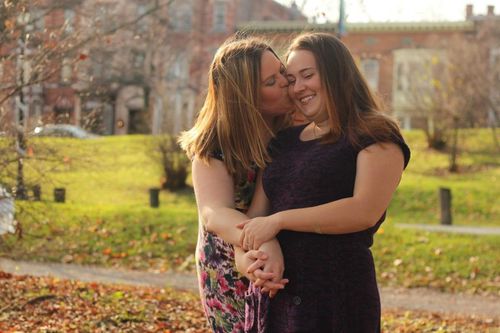 The New York State Division of Human Rights has affirmed the state's Human Rights Law prohibiting discrimination on the basis of sexual orientation in the case of Melisa and Jennifer McCarthy, a lesbian couple whose 2012 request to wed at an Albany area farm and wedding venue was turned down after owners found out they were a same-sex couple.  
New York Civil Liberties Union, who represented the couple, released the following statement:
"Marriage should be a time of celebration, not discrimination," said NYCLU Executive Director Donna Lieberman. "This ruling sets an important precedent protecting the rights of LGBT New Yorkers, and will help ensure that businesses understand New York law and treat all patrons with the dignity and respect they deserve."
Added Jennifer McCarthy:
"No one should have the happiest time of their life marred by discrimination. We hope this decision will protect all New Yorkers from having to go through the hurt that we experienced."
Liberty Ridge, the wedding venue in question, was told to "cease and desist from discriminatory practices in public accommodations" and was ordered to pay the McCarthys $1,500 each and a fine of $10,000 to the state. The owners must also prove to the Division on Human Rights that they're conducting anti-discrimination training at their workplace.