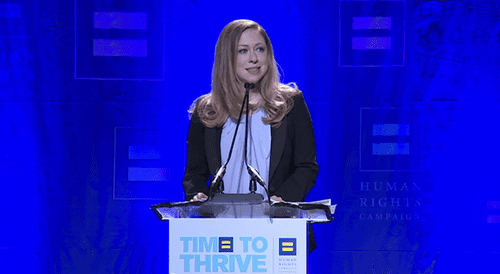 Chelsea Clinton gave birth to a daughter late Friday night, the former First Daughter confirmed via Twitter.
Wrote Clinton:
Marc and I are full of love, awe and gratitude as we celebrate the birth of our daughter, Charlotte Clinton Mezvinsky.

— Chelsea Clinton (@ChelseaClinton) September 27, 2014
Clinton married investment banker Marc Mezvinsky in 2010. CNN adds that Clinton waited for the birth to find out the gender of her baby, recently saying in an interview "There are so few mysteries in life…in which any answer is a happy one."
Earlier this year, Clinton called LGBT rights "the unfinished business of the 21st century."