A 16-year-old Colombian boy has committed suicide in August after reportedly anti-gay harassment from his Catholic school administrators, GLAAD reports this week: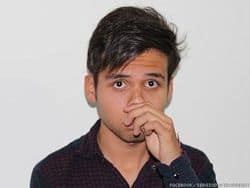 Sergio Urrego, 16, killed himself after school's administrators first made public his relationship with another young man then accused him of sexual harassment. According to the story, the relationship was uncovered by a teacher who saw a photo on Sergio's phone of he and his boyfriend kissing. The school, Gimnasio Castillo Campestre, a Catholic institution, treated the situation in a deplorable manner, according to Sergio's mother, who said she will not rest until her son's name is cleared. She is filing a complaint, supported by the LGBT group Colombia Diversa. 
Urrego was called to the school principal, who reportedly belittled Urrego – calling him as an "anarchist" an "atheist" and "a homosexual."
The Advocate adds:
It is unclear what actions, if any will, be taken against the school and those involved in the alleged abuse. El Espectador notes that Urrego and his parents had requested meetings with school and district officials to discuss the antigay harassment Urrego was enduring at the hands of those who were paid to educate and protect him, but school officials claimed Urrego's problems were based at home, with parents who did not accept his sexual orientation.
A vigil is planned tomorrow in front of the school and at the location where Urrego ended his life.
[photo via Facebook]