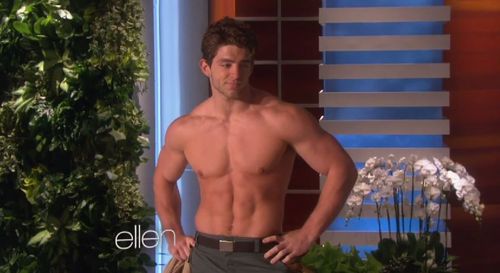 On yesterday's show, Ellen announced to the audience that she would sadly no longer be doing 'Classic Joke Wednesday.' No one took the news harder than the show's gardener, who appeared on stage to demonstrate just how frustrated he was with his favorite segment getting the axe.
Luckily, Ellen helped calm him down with some good news later on – which he thankfully reacted to in similar fashion.
And for those of you who are good with faces (and abs), Ellen's so-called "gardener," appears to be Bill Reilich of The Cream Pies – a "group of 4 devilishly handsome lifelong friends who make passionate and hilarious hip hop music together" that we've featured on the site multiple times.