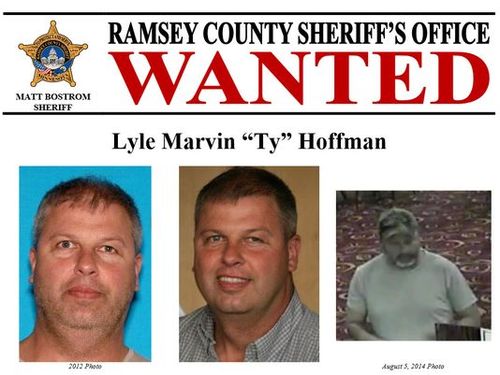 Early Thursday, Minnesota police ended a monthlong manhunt with the arrest of Lyle "Ty" Hoffman – the man charged in the August 11 killing of former lover and business partner Kelly Phillips.
Hoffman was found disheveled and unarmed outside an Arby's restaurant in Shakopee, Minnesota.
The Star Tribune reports: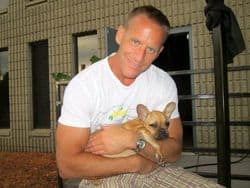 "It's a good day for us," said Ramsey County Chief Deputy John Kirkwood, whose agency has been leading the investigation. "It's a great relief."
Hoffman, 44, allegedly shot Phillips [pictured right] three times — once in the head as Phillips begged for his life — in the parking lot of a gas station in Arden Hills after the two pulled up in the same vehicle and were seen and heard arguing. The shooter then drove over Phillips' body as he fled.
In the weeks since the slaying, Hoffman has been charged with second-degree murder and is also suspected of robbing a bank in Blaine while on the run. Authorities said Thursday that additional charges could be filed against him in coming days. He is scheduled to make his first court appearance in St. Paul Friday.
Kirkwood added that police are still looking for the murder weapon – a Glock semiautomatic .45-caliber handgun. 
Check out a Fox 9 News report on Hoffman's capture, AFTER THE JUMP…
Friends and family of Kelly Phillips, a well-known Minneapolis executive and LGBT activist, addressed the media following Hoffman's arrest, Fox 9 adds:
"Today won't bring Kelly back," Phillips' fiancé, Nathon Bailey, said Thursday afternoon. "No amount of justice will bring Kelly back or fill the hole in my heart."
"On the one month anniversary of the brutal death of our beloved Kelly Phillips, his friends and family are grateful that law enforcement was able to bring the suspect into custody without further tragedy," friends of Phillips said in a statement.
(image facebook)