Snooki is once again a mother.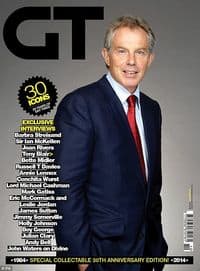 Former PM Tony Blair makes it onto the cover of UK's Gay Times as one of the top gay icons of the past 30 years. 

 George Clooney and Amal Alamuddin (and guests) have arrived in Venice for the couple's expected wedding this week. 

 A look at how the rights of same-sex military spouses vary by state. 

 Eric Holder says protecting voting rights is the thing he's most proud of from his tenure as Attorney General. 

 Equality California is set to expand it's scope outside the state – with an updated mission statement focusing on "full equality and acceptance" for LGBT citizens nationwide. 

 Gerard Butler shows off his beach body in Malibu.

 Check out these celebrity reactions to Derek Jeter's final home game with the New York Yankees.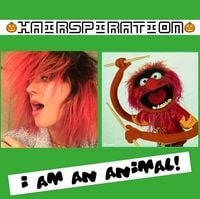 Katy Perry is now a Muppet. 

 A man who had been fired from a food processing plant in an Oklahoma City suburb allegedly beheaded a woman with a knife and was attacking another worker when he was shot and wounded by a company official, police said Friday.

 A Montgomery, Alabama-based Christian group is calling upon Elena Kagan and Ruth Bader Ginsburg to recuse themselves from any case involving gay marriage because both have officiated at same-sex weddings in the past. 

 Unsurprisingly, Britney Spears says her new album will have quite a few "I Hate Men" songs on it. Spears broke up with boyfriend David Lucado late August after finding out he was cheating.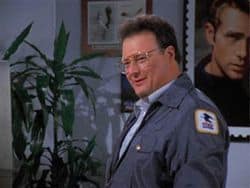 A NYC postman has been charged for allegedly hoarding more than 40,000 pieces of other people's mail over nearly a decade. No headshot of the mail hoarder has been released yet, but my money is on it being this guy on the right. 

 North Korea's state media reports leader Kim Jong-un is ill. 

 Sexy Frozen Halloween costumes are now a thing. 

 Chris Pratt is still haunted by his first headshot. 

 Senators Elizabeth Warren, Mark Udall, Carl Levin, Ron Wyden, and Martin Heinrich join the NOH8 Campaign. 

 Sen. Ted Cruz (R-TX) calls Democrats "an extreme, radical party" while speaking at the extreme, radical Values Voter Summit.