New poll shows Utahns evenly split on gay marriage question- with 49 percent support, 48 percent oppose.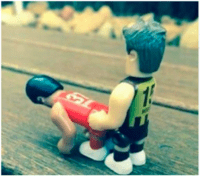 Rob Mills, an Australian singer best known from Australian Idol and the Melbourne production of Wicked, apologizes for tweeting a "gay sex" photo mocking the Sydney Swans during the Australian Football League's Grand Final over the weekend. "I apologise unreservedly for the photo I tweeted yesterday," the singer writes. "It was immature and inappropriate."

 Is Rihanna set to make a cameo appearance in the upcoming James Bond film?

 Pro-democracy protesters in Hong Kong defy government ordered dispersal, continue to clash with police. NYT reports: "The continued public resistance underscored the difficulties that the Hong Kong government faces in defusing widespread anger that erupted on Sunday, after the police used tear gas, pepper spray and batons to break up a three-day sit-in by students and other residents demanding democratic elections in the semiautonomous Chinese territory.

 Kelly Clarkson tweets adorable photo of her daughter River Rose rocking a pair of stylish shades (seriously go check it out, it might be the cutest thing you see all day).  

 Live! with Kelly & Michael's Michael Strahan joins the cast of Magic Mike XXL. Will Ellen's gardener be next?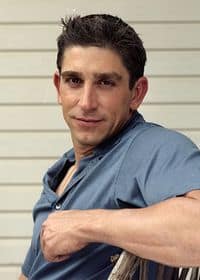 Inaugural poet Richard Blanco, whose poem Until We Could was brought to life last week in a gorgeous Freedom to Marry video, speaks to NPR about his coming out process: "I really didn't end up coming out until much later in life … and what really fascinated me as a writer and as an investigator is, how does that happen? How is it that moment by moment the next notch of courage, the next notch of self-understanding — even though you know you're gay at 12, 13, 14 [years old], those words can't even enter your mind. You can't even have the vocabulary; you don't say "Gee, I think I'm gay." No, it doesn't happen that way. It's just a slow sort of easing into, and all the little things that propel you to that place, all the people that support and move you an inch in that direction. The moment of coming out is really the end of a story — and the beginning of a new one, obviously, but it's really the whole life story to get to that moment."

 Now that George Clooney and Amal Alamuddin's wedding is over, the honeymoon rumors can begin. 

 Annie Lennox calls Beyonce a "feminist lite" in an interview with PrideSource. Said Lennox: "I would call that "feminist lite." L-I-T-E. I'm sorry. It's tokenistic to me. I mean, I think she's a phenomenal artist – I just love her performances – but I'd like to sit down (with her). I think I'd like to sit down with quite a few artists and talk to them. I'd like to listen to them; I'd like to hear what they truly think."

 J-Lo got rear ended by a drunk guy over the weekend.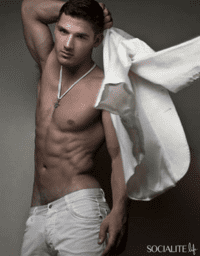 Male model Monday: Kerry Degman.

 PotatoStock 2014, the $55,000 Kickstarter potato salad charity bash, took place over the weekend in Columbus.

 John Oliver is confused why Ayn Rand is still popular. 

 Ferguson protests have resumed in the wake of the burning of a community-made Michael Brown memorial and the delayed apology from Police Chief Tom Jackson.

 A private memorial for Robin Williams was held at the Curran Theatre in San Francisco over the weekend, with Danny DeVito, Whoopie Goldberg, Ben Stiller, George Lucas, Gov. Jerry Brown,Nancy Pelosi, Billy Crystal, and others in attendance.