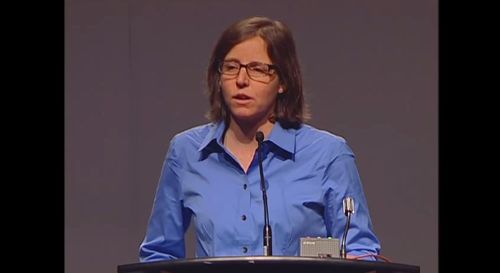 Megan Smith, a Google executive and former CEO of the online LGBT community site PlanetOut, has been selected by President Obama as the new Chief Technology Officer of the U.S. 
As CTO, Smith will "lead Administration-wide efforts to unleash the power of technology, data, and innovation to help meet our nation's goals and the needs of our citizens."
Said Obama of Smith's selection:
Megan has spent her career leading talented teams and taking cutting-edge technology and innovation initiatives from concept to design to deployment. I am confident that in her new role as America's Chief Technology Officer, she will put her long record of leadership and exceptional skills to work on behalf of the American people. I am grateful for her commitment to serve, and I look forward to working with her and with our new Deputy U.S. CTO, Alexander Macgillivray, in the weeks and months ahead.
The Washington Post adds:
Smith, the new U.S. CTO, is an MIT-trained mechanical engineer and entrepreneur with deep roots in the California tech world. She currently serves as a vice president at Google[x], the company's lab for ambitious next-generation projects, like its delivery-by-drone Project Wing and its balloon-borne Internet connectivity program Project Loon. For nine years, Smith led Google's team responsible for developing new business, where she led the acquisitions that would become Google Earth and Google Maps. And she's familiar to Washington's burgeoning "civic tech" community through her work with the Google Crisis Response project.
Check out a Bloomberg report on how Smith might shape the tech policy landscape in her new position, AFTER THE JUMP…
If video does not play, you can visit the Bloomberg site HERE.