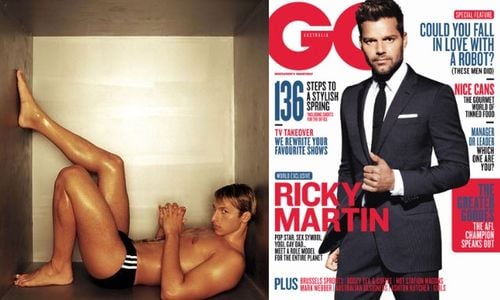 Contrary to what you may have heard on Friday, Australian Olympian swimmer Ian Thorpe is not in a relationship with singer Ricky Martin. At least, not according to Thorpe's manager that is.
Peter Ford, an Australian celebrity commentator, had the rumor police scrambling yesterday after reporting that Thorpe and Martin had accepted a $500,000 magazine deal to do a tell-all about their new relationship status. The news quickly spread to other gossip sites and outlets.
When asked about the alleged power couple by Private Sydney, Thorpe's manager shot down the rumor, saying "I think someone is having you on." The paper also confirmed that Thorpe was nowhere near Martin during the singer's stay in Sydney for the most recent season of Australia's version of The Voice – on which Martin serves as a judge.

Back in July, Australian tabloids spread the rumor that Martin had 'mentored' Thorpe prior to his coming out this summer.