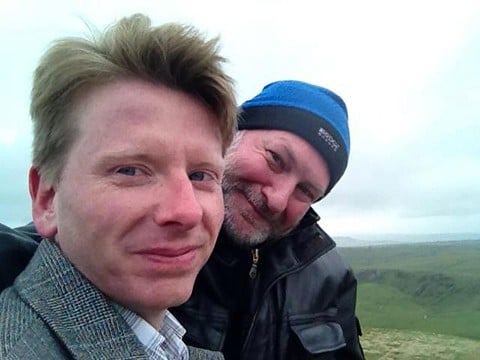 (photo via Facebook)
David and Colin Kreps are the first same-sex couple to be married in the town of Glastonbury since the Marriage Act was enacted in England this March. Engaged last April after several years of dating, the happy couple first met each other while singing in a gay men's chorus.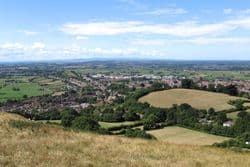 Pink News reports:
Colin said: "Everything went really well. At midday we had a pagan hand-fastening ceremony in the garden behind the Glastonbury Tribunal, before having the actual ceremony at 2:30."
Talking about the progress that the LGBT community has made through the years David added "Back in the Eighties, I was one of the only openly gay men in Glastonbury."
"With all of the unpleasant things that used to be said about gay people, I feel that the only place I could really be open was in Glastonbury, which has always been a welcoming place."
Over 1,400 same-sex marriage ceremonies have occurred thus far in England and Wales. Congrats to Colin and David for adding to that number!