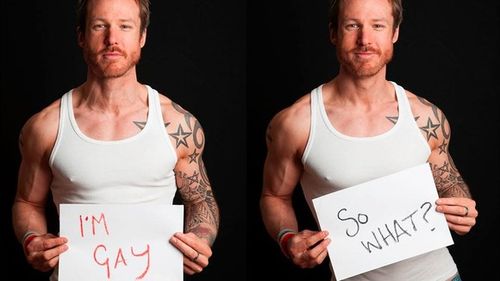 Before leaving for the pageant, Hatton
spoke to ITV,
noting that if he won his achievement would be historic for his home region of Northeast England. As he put it, "[the] North East is at the forefront of LGBTI rights in the UK and we are so open minded up here that it would be a nice accolade to add to our already diverse and respectful region."
Upon his win and return to the UK,
Hatton said he looks forward to using his title to become an activist, specifically for "those in countries around the world who have no voice or equality rights." He he points specifically to people in countries such as Malaysia and Iran. Said Hatton:
My plans are to show the world that it doesn't matter if you are gay or if you are straight, if you have brown eyes or if you have green eyes, we are all the same. We are all human and all gay people around the world deserve the same human rights as each other. This is just the beginning.
For a more intimate look at Stuart, watch a video of him talking with Davey Wavey about, what else, thongs vs. jock straps, AFTER THE JUMP…