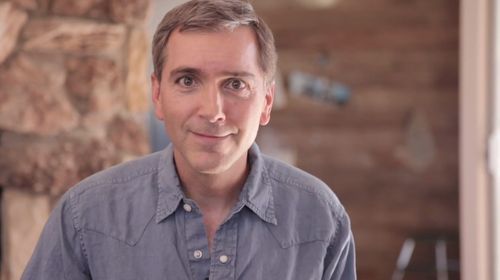 Queer as Folk's Scott Lowell is starring in Adoptable!, a meta, mockumentary series based on his experiences as an adoptee trying to find his parents as an adult.
"While ultimately a wonderful and grounding experience there were many uncomfortable and awkward aspects to this process–all the elements for the kind of comedy I love to write and see!" Lowell said of searching for his parents.
The series follows Scott Fishman (Lowell) as he documents his search for his birth parents and manages a successful acting career on the hit (and unfortunately fictional) TV show Cops & Bottoms with co-star Jerry O'Connell (Jerry O'Connell.) Fishman is guided by his therapist Bob Raskin (Parks and Rec's Jim O'Heir), an adoption intermediary Mary Elizabeths (Sharon Gless) and her son (Gale Harold.) Adoptable is currently running an Indie Go-Go campaign to raise funds for the production with just over two weeks left for contributions.
Watch a teaser trailer for Adotable! AFTER THE JUMP…