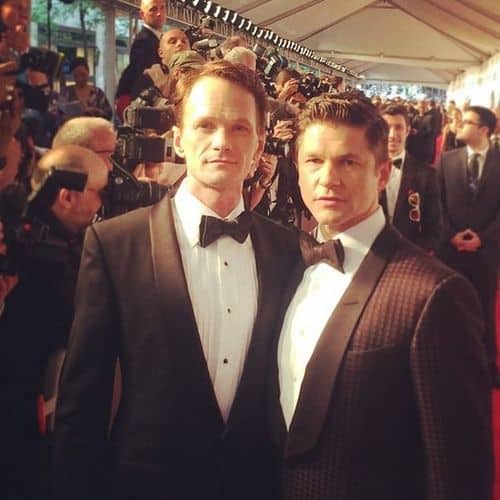 Neil Patrick Harris is a very busy man.
He wrapped his Tony Award-winning turn in Hedwig and the Angry Inch over the summer, was just announced as the host of next year's Academy Awards and can be currently seen in David Fincher's Gone Girl.
On top of that crowded schedule, he's now been confirmed to make an appearance on two upcoming episodes of American Horror Story: Freak Show. But this time, he's bringing husband David Burtka along with him.
TVLine reports:
Harris will appear in Freak Show's 11th and 12th episodes as a chameleon salesman, while Burtka will turn up in the season finale (Episode 13) in what I'm told is a sexy storyline with Jessica Lange's batty chanteuse. Earlier this month, Horror Story puppetmaster Ryan Murphy — who invited AHS super-fan (and good friend) NPH on the show via Twitter back in August — told TVLine of Harris' forthcoming Freak Show stint: "He had very specific ideas for what he wanted to do, and I had very specific ideas, so we're working on melding those." Murphy and Harris' previous collaboration — a Season 1 episode of Glee — netted the How I Met Your Mother actor an Emmy for Guest Actor in a Comedy Series.
Look for their episodes of the FX series to air in January 2015.
[photo via Instagram]