Following right-wing outrage, Houston Mayor Annise Parker announced yesterday that the city would be withdrawing its subpoenas sent to five local pastors for "all speeches, presentations, or sermons related to HERO, the Petition, Mayor Annise Parker, homosexuality, or gender identity prepared by, delivered by, revised by, or approved by you or in your possession."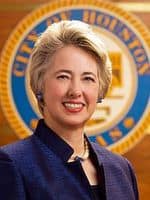 The Houston Chronicle reports:
Parker said she was persuaded, in part, by the demeanor of the clergymen she met with Tuesday, saying they were concerned not about the ordinance or politics but about the subpoenas' impact on the ongoing national discussion of religious freedoms.
"That was the most persuasive argument, because to me it was, 'What is the goal of the subpoenas?' The goal of the subpoenas is to defend against a lawsuit and not to provoke a public debate," Parker said. "I don't want to have a national debate about freedom of religion when my whole purpose is to defend a strong and wonderful and appropriate city ordinance against local attack."
Anti-gay conservatives, meanwhile, are rejoicing.
Said Erik Stanley, Senior Legal Counsel for the Alliance Defending Freedom:
"The mayor really had no choice but to withdraw these subpoenas, which should never have been served in the first place. The entire nation–voices from every point of the spectrum left to right–recognize the city's action as a gross abuse of power. We are gratified that the First Amendment rights of the pastors have triumphed over government overreach and intimidation. The First Amendment protects the right of pastors to be free from government intimidation and coercion of this sort."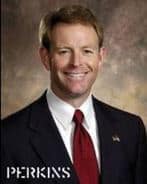 Added FRC President Tony Perkins:
"Standing together across the nation, Christians have sent a strong message to Mayor Parker. While we are encouraged by this evidence that the Mayor is responding to pressure and withdrawing her unconstitutional subpoenas, this is about far more than subpoenas. As we have stated since the beginning of this intrusion into the private affairs of Houston churches; this is not about subpoenas, this is not about sermons, it is not even about biblical teaching on sexual immorality, it is about political intimidation and the bullying by Mayor Parker that continues.
Sunday's anti-gay extravaganza against Mayor Parker and her "radical agenda" is still expected to take place.