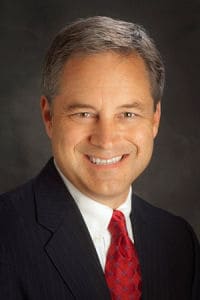 Responding to yesterday's federal court ruling overturning the state's gay marriage ban, Alaska Governor Sean Parnell released a statement vowing to appeal the decision.
Said Parnell:
"As Alaska's governor, I have a duty to defend and uphold the law and the Alaska Constitution. Although the district court today may have been bound by the recent Ninth Circuit panel opinion, the status of that opinion and the law in general in this area is in flux. I will defend our constitution."
Last week, a three-judge panel of the Ninth Circuit Court of Appeals overturned similar bans in Idaho and Nevada. Alaska, along with Arizona and Montana, fall under the Ninth Circuit's purview.
Alaska Dispatch News adds officials with the state's Bureau of Vital Statistics will begin accepting applications for same-sex marriage licenses at 8 AM (12 ET) today.