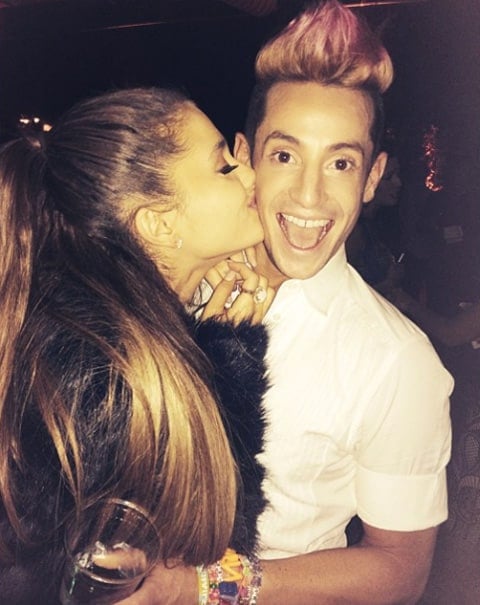 (via instagram)
Pop princess Ariana Grande has a big "Problem" with the Catholic church's intolerance regarding gays, specifically when it comes to her out brother (and recent Big Brother cast member), Frankie Grande. In a recent interview with the Sunday Telegraph, Grande said that "when my brother was told that God didn't love him I was like, 'OK, that's not cool'."
The Grande siblings have since traded in their rosaries for Kabbalah bracelets. They discovered their new spiritual practice (which famously includes other diva believers like Madonna and Britney) a few years back when checking out a Kabbalah center that had just opened near their home in Florida. Now the singer says it's the key to her success and sense of well-being. "Since then, my life has unfolded in a really beautiful way," she said. "I think that it has a lot to do with the tools I've learned through Kabbalah, I really do."
Grande has come to her older half-brother's defense before, notably when he was attacked by Internet trolls over his bad-boy role on Big Brother back in August. Frankie, a singer and showman in his own right, is set to make his Broadway debut next month as he joins the cast of the 80s jukebox musical Rock of Ages.