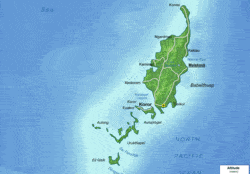 Coming three years after the United Nations Human Rights Council recommended the country repeal it's anti-gay laws, the Asia-Pacific island nation of Palau has revised its penal code and decriminalized male homosexuality, Star Observer reports. 
Dr Paula Gerber, president of Asia Pacific LGBTI rights advocacy group Kaleidoscope Australia, said the "wonderful news" from Palau would give much-needed impetus to the process of reform among Australia's regional neighbours.
Previously, homosexual acts between two men were punishable by up to 10 years in prison.