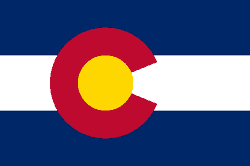 The Colorado Supreme Court has lifted injunctions against three county clerks in Colorado, clearing the way for them to begin issuing marriage licenses to same-sex couples, The Denver Post reports. The move from the Colorado high court comes after the U.S. Supreme Court yesterday denied to hear an appeal of the 10th Circuit's ruling that found Utah's ban on same-sex marriage to be unconstitutional. That ruling was interpreted to apply to Colorado as Colorado falls under the 10th Circuit's jurisdiction:
[Colorado Attorney General John] Suthers filed joint motions with the clerks to the Supreme Court Monday night, asking them lift the injunction and dismiss the case. The court granted the requests around 9:30 Tuesday morning.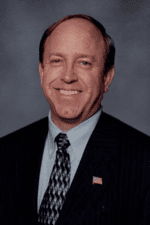 Within minutes after the court handed down its orders, Boulder and Denver county clerks announced their offices would resume issuing same-sex marriage licenses.
Suthers also asked clerks to wait until after the legal technicalities were cleared before they started issuing marriage licenses. But clerks in Pueblo and Larimer counties began issuing licenses Monday afternoon.
Douglas County began issuing same-sex marriage licenses Tuesday morning and Hall announced her office would resume issuing the certificates moments after the Colorado Supreme Court handed down its order.
As the Post notes, couples in Colorado have already begun marrying following SCOTUS' decision yesterday.
The three county clerks involved in the case before the Colorado Supreme Court were Hillary Hall of Boulder, recorder Gilbert Ortiz of Pueblo County and recorder Debra Johnson of Denver. Each clerk was halted due to Suthers' intervention. At the time, he commented that these clerks were doing "irreparable harm" to the state by issuing the licenses.