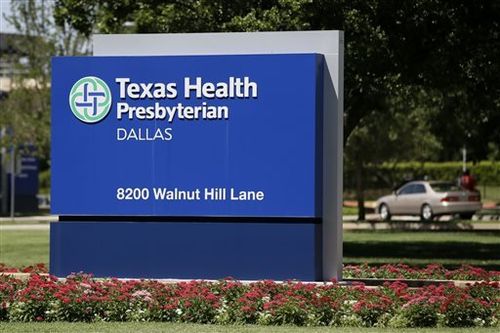 A Texas nurse who provided hospital care for Ebola patient Thomas Eric (now deceased) has tested positive for the virus but is in stable condition according to health officials, the AP reports:
Dr. Daniel Varga, of the Texas Health Resources, said during a news conference Sunday that the worker wore a gown, gloves, mask and shield when they provided care to Thomas Eric Duncan during his second visit to Texas Health Presbyterian Hospital. Varga did not identify the worker and says the family of the worker has "requested total privacy."
Varga says the health care worker reported a fever Friday night as part of a self-monitoring regimen required by the Atlanta-based Centers for Disease Control and Prevention. He said another person also remains in isolation, and the hospital has stopped accepting new emergency room patients.
CBS News adds:
CDC Director Thomas Frieden told CBS' "Face The Nation" in an interview airing Sunday morning that the case is troubling "because clearly there was a breach in protocol."
"We have the ability to prevent the spread of Ebola by caring safely for patients," Frieden said.
Frieden said that despite the safety protocols, "even a single breach can result in contamination."
Health officials have begun interviewing the patient and are identifying individuals who may have come in contact with the nurse and been exposed to the virus.