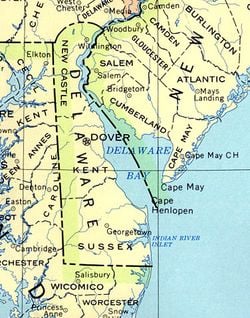 Delaware has not had the best school board-related news of late. In August, the Cape Henlopen school board voted to remove a coming-of-age book about a lesbian girl from its summer reading list (after which the summer reading program was removed altogether). Now, the Indian River school district board of education is facing a particularly irate and talkative member who opposes any mention of homosexuality and gender identity in the curriculum.
Pink News reports:
Last week, Shaun Fink, Indian River School District Board of Education member, spoke out at a school board meeting against lesson plans that would address issues of gender identity and sexual orientation in Indian River high schools…
He said: "I am objecting publicly to anything that discusses gender identity, homosexuality. Schools have no role in teaching someone 'if you're gay you're normal.' That is not the school's role. When did the school become the arbiter of what's normal and what's not normal?"
One response? Schools have always been arbiters of normalcy, and leaving definitions of varied identities out of the curriculum only furthers some students' lack of understanding. Nina Lou Bunting, another member of the school board, had an appropriate response at the ready as well.
She said: "Whether you go into transgender, cross-dressing, all the different aspects, is that really so important? It's just if someone is different, we are to respect them as human beings as we wish to be respected."
It turns out that Mr. Fink also opposes lessons about STI, HIV, and pregnancy prevention, citing Title 14, which enforces an abstinence-focused education.
He said: "You can't teach both sides of it. Condoms don't belong in a classroom. End of story."
Miseducation, or an utter lack of education, has never been a means to fight misunderstanding. Hopefully Fink's comments will not derail further discussion of these issues in the Indian River school district.