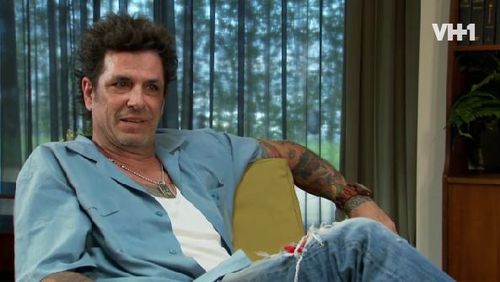 In a new episode for Couples Therapy, volatile troublemaker and Big Brother 8 winner "Evel Dick" Donato revealed he is HIV positive – news he originally found out while competing as a returning player during the reality competition's 13th season back in 2011.
Big Brother fans will remember Donato leaving the game on Day 6 that season for undisclosed reasons. 
People reports:
Donato was competing on season 13 of Big Brother when producers called him into the house's Diary Room. "They told me that something was wrong with my blood test," he says. "They had done two HIV tests. One had come back positive and the other had come back negative." The show's doctor took more blood. Two hours later, Donato learned the life-changing news. "When they told me, I just went numb," he says. With little explanation, Donato left the show. "They had a car take me from CBS to my mother's house. She was the first person I told." 
"My biggest fear was telling my girlfriend," Donato continues. "We had this long discussion, and I figured she would freak out. But she was really understanding about the whole thing. She said, 'Whatever happens, we'll face it together.' She was tested and it came back negative. It was an incredible relief." 
Donato doesn't know how he contracted the disease, but he suspects that it happened during unprotected sex with a woman. "People are going to make assumptions about how I got it, and that's okay," he says. "People are afraid to come forward because they're afraid of the stigma of HIV. I'm not gay and I've never stuck a needle in my arm, but at this point, it doesn't matter. We create a stigma around the disease that makes it hard for people to publicly say they have it."
In the end, Donato said he decided to go public with his status becuase his platform as a reality-show villain could help him to encourage fans and viewers to be more aware of HIV, practice safe sex, and get tested. 
I want to say THANK YOU @DrJennBerman for giving me her show to go public being HIV+, as well as making me feel comfortable enough to do so

— EvelDick (@EvelDick) October 2, 2014
Check out a clip of Donato's interview on Couples Therapy, AFTER THE JUMP…