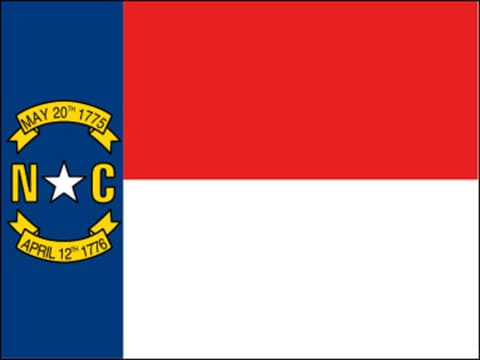 A federal judge has struck down North Carolina's ban on same-sex marriage, The News & Observer reports:
U.S. District Judge Max Cogburn issued the historic ruling at 5:32 p.m.
It came less than an hour after U.S. District Judge William Osteen entered an order late Friday afternoon postponing decisions in two challenges before him until next week.
RT to congratulate #NorthCarolina on this historic win for the freedom to marry! pic.twitter.com/aFy9IkvdgS

— freedomtomarry (@freedomtomarry) October 10, 2014
At least one county, Buncombe, is already issuing licenses to eager same-sex couples.
Bruce and Russ are getting married right now in Asheville, NC! #northcarolina #lgbt pic.twitter.com/v2FpDInzKx

— freedomtomarry (@freedomtomarry) October 10, 2014
First license being issued in North Carolina! #DayOneNC pic.twitter.com/ZdRubFYOWh

— CSE (@CSElive) October 10, 2014
Here's the ruling via Equality Case Files