LOS ANGELES: Pearl Fernandez has pleaded guilty to the murder and torture of her "gay acting" eight-year-old son Gabriel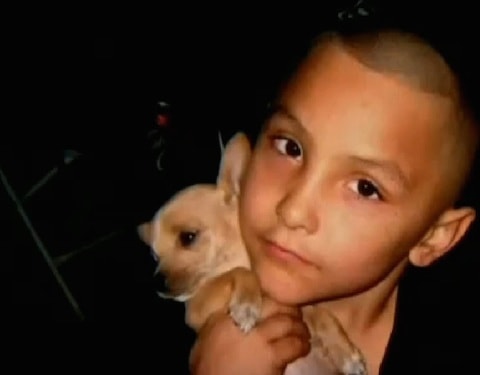 Pearl Fernandez has reached a plea deal in the murder and torture of her "gay acting" eight-year-old son Gabriel, reports NBC. Fernandez, along with former boyfriend Isauro Aguirre, will also plead guity to the charges and avoid the death penalty.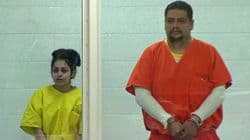 The two will be be sentenced to life in prison without parole in exchange for their guilty pleas to first degree murder and torture with special circumstances. Both have waived their right to appeal.
Fernandez and Aguirre had initially pleaded not guilty to the charges.
Gabriel, who died in May 2013, was allegedly beaten, doused with pepper spray, forced to eat his own vomit and locked in a cabinet with a sock in his mouth to muffle his screams.
Two of the boy's siblings confirmed that Gabriel was forced to eat cat feces, rotten spinach and vomit; that he slept in a locked cabinet and wasn't let out to go to the bathroom; and that Fernandez and Aguirre called him gay, punished him when he played with dolls and forced him to wear girls' clothes to school.
Fernandez allegedly once jabbed Gabriel in the mouth with a bat and knocked out several teeth.
One of Gabriel's siblings said that on the day of the fatal beating, Fernandez began hitting her son because he didn't want to pick up his toys. She then dragged him into a bedroom, where Aguirre joined her, and the siblings heard screaming, banging and then silence.
The incident has prompted calls for reforms to the Los Angeles County foster-care system because child welfare workers failed to remove Fernandez from his home. Moves have since been taken to fire two social workers and two supervisors, while others involved in the case have received letters of warning or reprimand.
Watch an NBC report on the case, AFTER THE JUMP…