Speaking with right-wing radio host Janet Mefferd this week about his new book The Secessionist States of America: The Blueprint for Creating a Traditional Values Country…Now, former Reagan administration aide Douglas MacKinnon laid out his bold plan for southern states to secede from the union in order to bring back "traditional" values.
Said MacKinnon: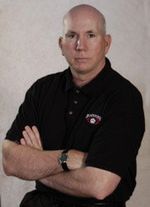 Whether it's in Washington, whether it's in local state Houses, whether it's in county government, for whatever reason the leaders we are picking are deciding not to stand firmly for traditional values, for our rights….if you happen to make a donation in favor of traditional marriage, you can lose your job. If you happen to refuse to bake a cake for a gay couple because it goes against your religious beleifs, you can be driven out of business. If you're a football commentator and you happen to just say innocently, "Maybe I wouldn't have drafted a gay football player becasue I wouldn't want to deal with the distraction, many people on the Left will try and drive you out of a job as well…there's no reason we can't [secede] now. Obviously Thomas Jefferson talked about it in the Declaration of Independence that it was our right to do so. 
MacKinnon went on to discus the logistics concerns related to the creation of this right-wing splinter nation (resource needs require it to start in South Carolina, Georgia, and Florida) as well as the proposed interim name for the country ("Reagan")
Listen to the insanity, AFTER THE JUMP…
Fun fact: MacKinnon also served as press secretary to former Kansas Senator and GOP presidential nominee Bob Dole. 
[via Right Wing Watch]