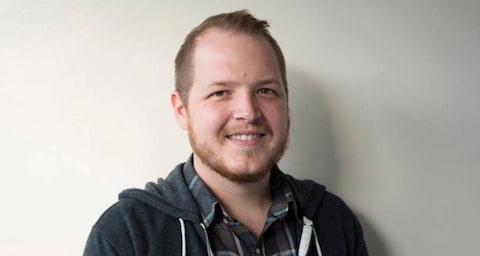 You may remember Sweet Cakes Bakery in Oregon, one of the first bakeries to make a stink about making cakes for gay weddings. The anti-gay attitudes of owners Melissa and Aaron Klein resulted in quick condemnation from activists, and the protests and investigations by the state's Bureau of Labor soon caused the bakery to close up shop and move "in-home."
A year and a $150,000 fine from the state of Oregon later and the owners of Sweet Cakes are finding an unlikely new supporter in the form of gay evangelical conservative Matt Stolhandske, who wrote a fundraising column in the Washington Post. Interestingly, Stolhandske doesn't appear to be a self-hating homosexual, an ex-gay, or even spouting the tired "religious freedom trumps all" falsehood. In fact, he even calls out the Klein's flimsy argument of endorsement of a "sinful" lifestyle:
This [lesbian] couple didn't ask the Kleins for their blessing. They simply asked to pay for a cake. Last I checked, a pastry is not moral approval of a religious ceremony.
Furthermore, he explains that his motivation is that he doesn't want the family – who may potentially be bankrupted by the fines – to suffer. In his own words, "[T]his is what an olive branch looks like." This olive branch doesn't come with a dismissal of the Klein's behaviors, however:
I don't want them to suffer. But I am also pleading with them and other Christians to stop using the name of Jesus to explain to the LGBT community why we don't deserve access to the civil rights afforded to heterosexuals through the legal institution of marriage.
Turning the other cheek, forgiving trespasses, reaching out with an offer of reconciliation to prevent further suffering and unhappiness and engender peace…it's like Stolhandske actually read the teachings of Jesus and appears to be making an effort to live by those moral decrees. Right-wingers, take note.