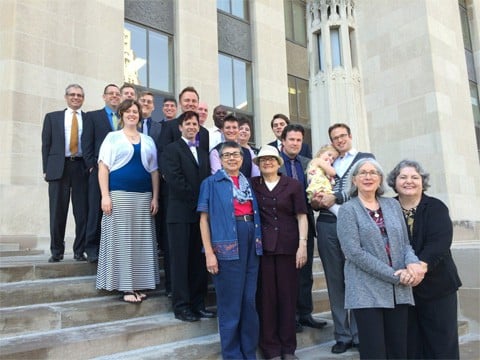 (image missouri aclu facebook)
Ten gay couples who filed suit demanding Missouri recognize their out-of-state marriages have won, the ACLU reports:
Missouri Circuit Judge J. Dale Youngs ordered that the marriages of 10 couples must be recognized by the state of Missouri. His decision came eight days after hearing the oral arguments in Barrier v. Vasterling, Missouri's landmark case filed in February by the American Civil Liberties Union of Missouri on behalf of 10 same-sex Missouri couples.
Said Jeffrey A. Mittman, executive director of the ACLU of Missouri: "This is a personal win for our 10 courageous couples who stepped up to represent the LGBT community."
The ruling is available here.