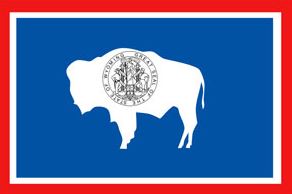 Wyoming Governor Matthew H. Mead has made good on his promise not to appeal a ruling that came down last week that struck down the state's ban on same-sex marriage, BuzzFeed reports:
The State Defendants, Matthew H. Mead, Governor of Wyoming, Dean Fausset and Dave Urquidez, in their official capacities hereby notify the Court and the parties that they will not appeal the preliminary injunction [Doc. 44] to the United States Court of Appeals for the the Tenth Circuit.
As reported earlier, U.S. District Judge Scott Skavdahl said his ruling striking down the ban would take effect immediately if the state filed paperwork saying it would not appeal.
Wyoming will now become the 32nd state plus the District of Columbia that allows same-sex couples to wed.